DOCK BUMPERS
Our PE bumper has a very long life span and is resistant to the most severe wear and tear around a loading bay. A unique galvanised back plate construction with cushioning strips and a polyethylene front wear plate that covers the fixtures.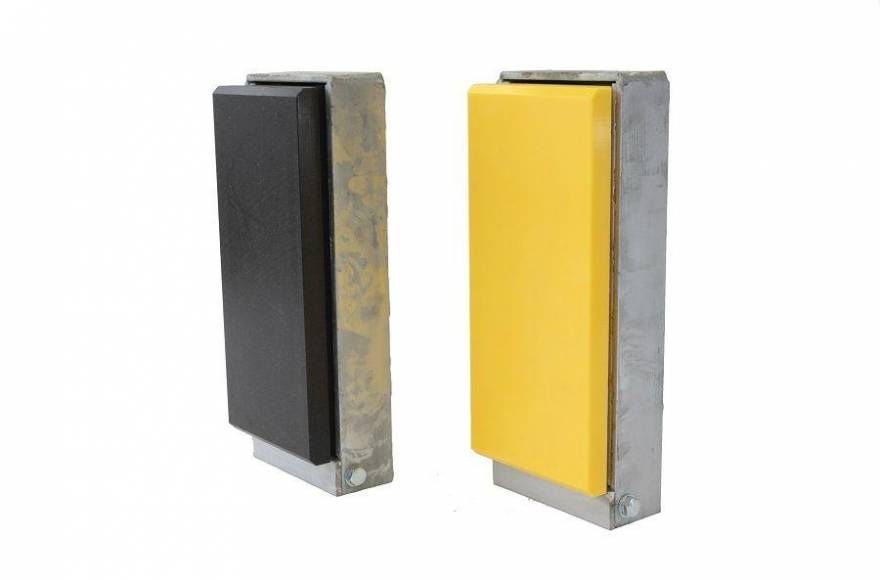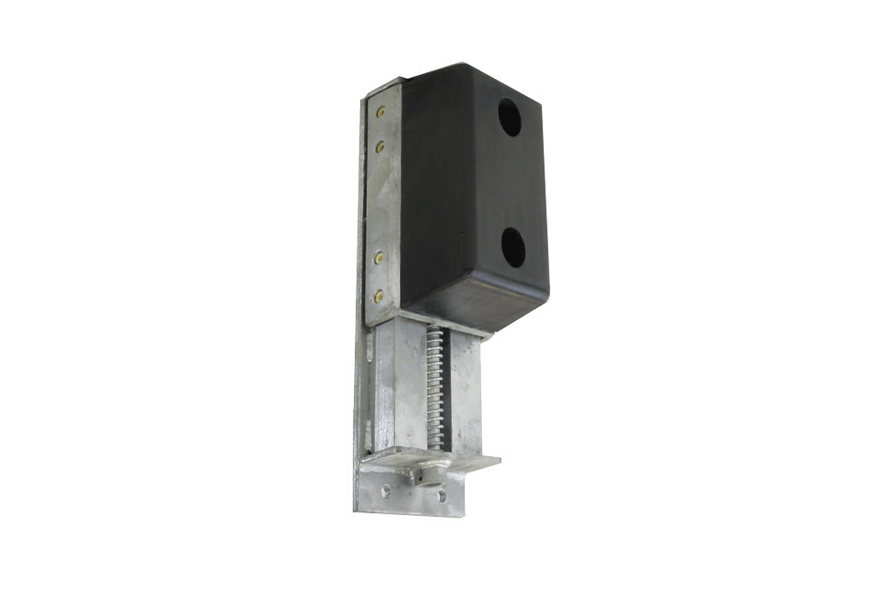 The Stertil Dock Products movable rubber bumpers offer excellent protection. There are several dimensions available including a L-Shape version.
The movable bumpers continuously follow the movement of the docked vehicle during the loading and unloading process thus, minimising the wear of the bumper and its fixtures.
Highly Durable PE-M Height Adjustable Bumpers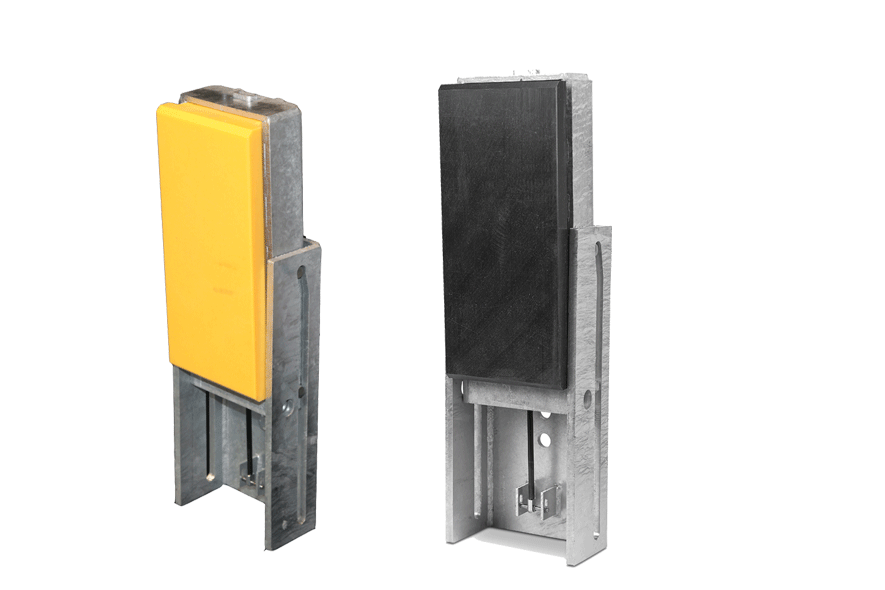 The height adjustable and very strong PE-M dock bumper. Ideal for a variety of vehicles and various trailer heights. Docking is possible with closed trailer doors and the bumpers are very effective in combination with a step frame leveller. Suitable for all types of trailers as well as cold store trailers, sea containers and double deckers. Recommended for low docks.
BUMPER DIMENSIONS:

Benefits:
An impressive vertical reach of 248 mm above mounting position
Self-releasing while truck is docked
Easy to install and maintain
Very durable and long life span with galvanised console and durable PE polyethylene front wear plate
Available in black and yellow