ERGONOMICAL – LEVELLER
The Stertil Dock Products' P-Series Hinged Lip dock leveller offers superior ergonomics with the hinged lip which always maintains a horizontal position. No other dock leveller provides such a smooth and simple transition from loading bay to vehicle. The unique and innovative patented parallelogram lip mechanism makes it possible that even a ball can balanced on the lip, without it moving while it is being raised or lowered.
Less Physical Impact to Personnel
Horizontal Lip in All Positions
Highly Efficient
Optimum Safety
High Dynamic Capacity of 6 tons
Customer Benefits

No Dirt Build-up Unique Open lip hinge



Closed Rear Hinge


2 Safety Support Legs


Horizontal In All Positions


125 mm tilt


More Stable-1-Hydraulic Cylinder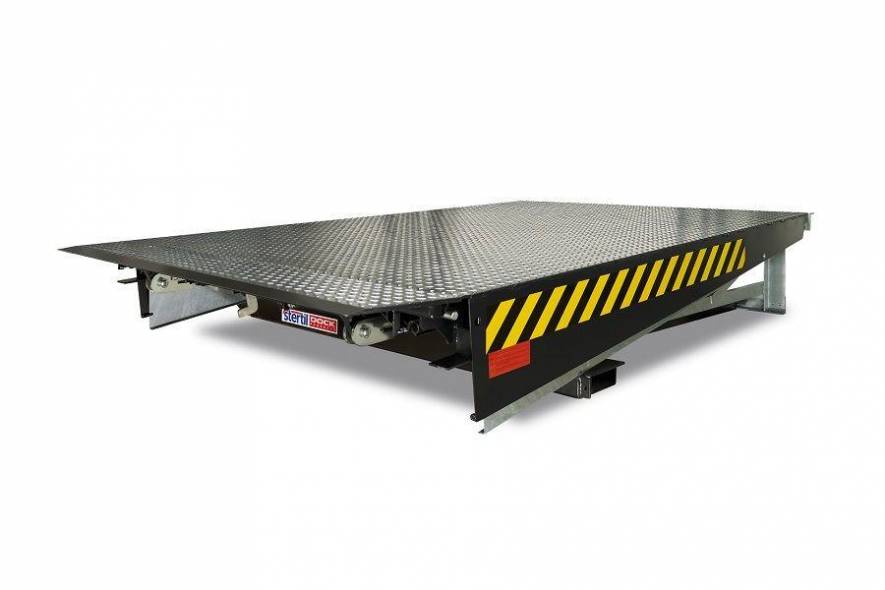 Horizontal in all positions
The P-Series Horizontal Lip design significantly reduces vibration and noise to ensure a smooth loading and unloading process to minimise the physical impact on personnel and equipment. With a dynamic load rating of 6 tons and an extensive range of platform sizes, the P-Series is suitable for use in almost any loading dock situation. It is especially suitable for pallet trucks with low level ground clearances and is also very suitable for use with 3-wheel forklift trucks.
Improved Efficiency
The severely reduced impact ensures that the risk of damage to goods during loading is minimal. Most importantly, it ensures that loading equipment is subject to less wear and tear, thereby considerably increasing operating life and cutting maintenance costs.
Significant cost savings can also be achieved by reduction of absence among staff due to sickness or injury; this is because they are able to carry out the same work more comfortably and with less physical exertion.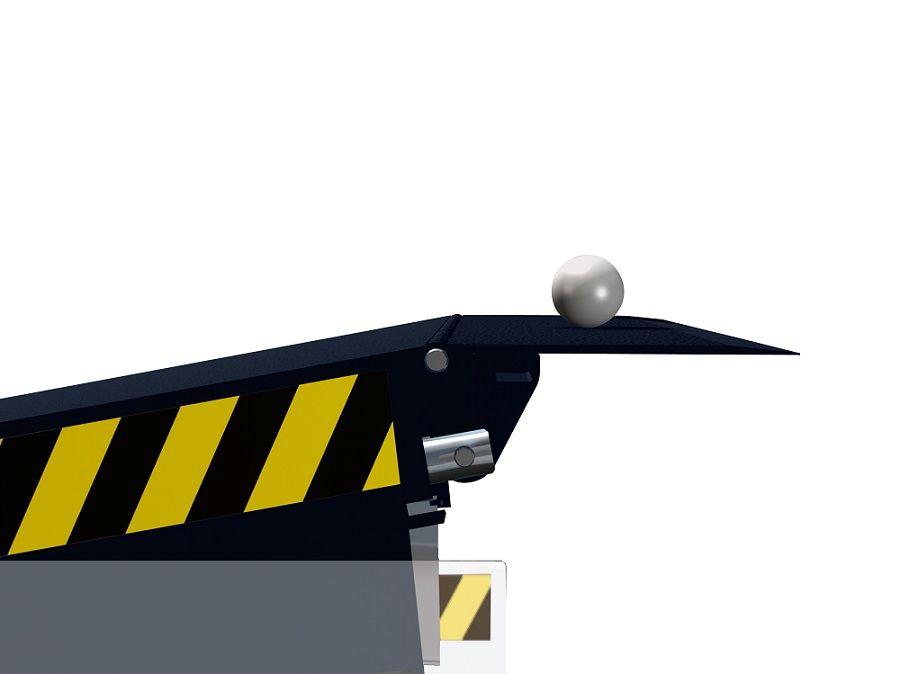 Optimum safety
In case of premature vehicle departure whereby the forklift truck is still on the dock leveller, the automatic panic-stop activates. The leveller in most cases remains in operation even after a panic-stop situation. The emergency stop button on the control box can also be operated manually.
During maintenance, the dock leveller is held safely in position by means of a special maintenance strut. When the leveller is in parked position, it is automatically supported by two cross-traffic safety legs.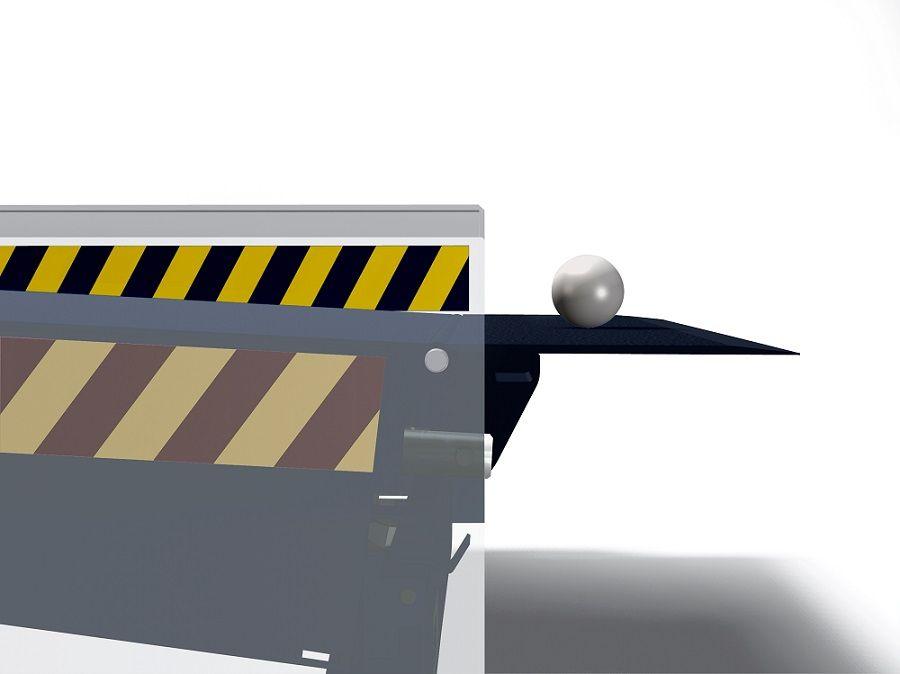 Advanced but Simple Control
The dock leveller can be positioned perfectly using the three control buttons, and returned to the parked position using the standard auto park function.
There are several advanced control options which provide additional functions such as door control, shelter control, automated interlock to prevent operation when the dock door is not fully open, and automatic door closure locking until the leveller has been parked correctly.
For every Distribution Centre a Dock Leveller
The P-Series offers numerous possibilities customised to your dock for most efficient use. The length of the platform will primarily be determined by the height difference between the warehouse floor and the expected range of truck beds. Easy installation with the P-Series for both the base-supported frame (PP) in a closed pit, or the suspended frame (PF) in an open pit.
Dynamic capacity – P Serie Dock Levellers – 6 Tons


Lenghts (mm)
excluding lip
Working Range
(mm)* Above Dock
Working Range
(mm)* Below Dock
Frame Height (mm)
PP
PF
PP
PF
PP
PF
2000
195
215
254
265
585
700
2200
190
220
235
395
585
700
2500
270
245
225
335
585
700
2800
295
300
215
370
585
700
3000
265
270
215
360
585
700
3500
360
360
295
295
700
700
4000
370
370
280
280
700
700
4500
335
335
275
275
700
700
Platform width (mm) 1750, 1830, 2000, 2110, 2250
* Calculated with a 400 mm lip and 100 mm bumper projection
P = Pit Installation, F = Frame Installation
Technical Specifications
The platform beams and lip are manufactured from high tensile steel (S355J0 / STEEL 52). Both the platform and the lip have a tear plate surface (8/10 mm and 13/15 mm respectively), making them suitable for 3-wheel forklift trucks.
Increased safety with standard 400 mm lip length and 80 mm chamfer on the front edge. The longer hinged lip makes sure that the gap between the vehicle and dock is safely bridged even when dock bumpers are installed.