PARCEL DISTRIBUTION DOCK PRODUCTS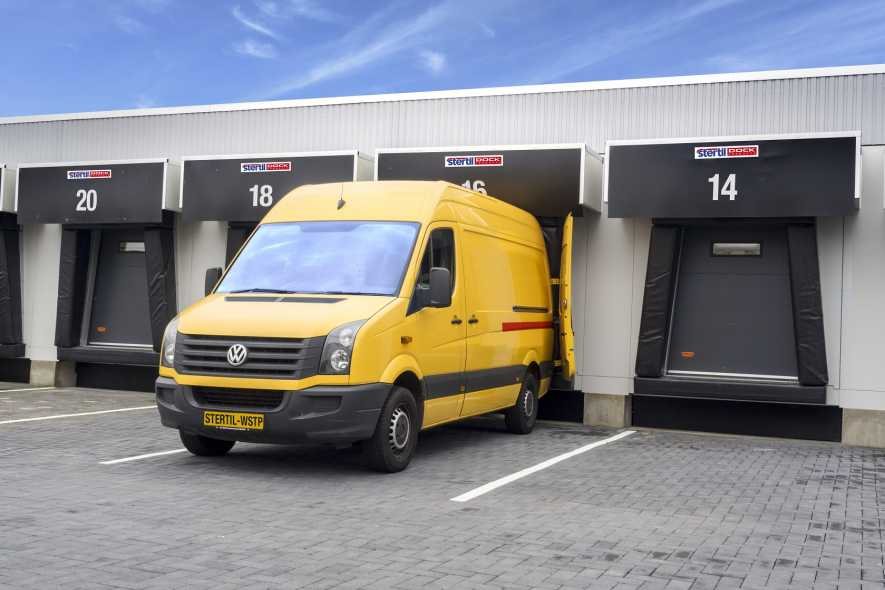 In the demanding world of fast Courier & Parcel services, Stertil Dock Products has found the solution for parcel distribution centres, the WSTP Van Hybrid Shelter combined with a mini leveller.
Stertil Dock Products has already supplied this solution to a number major parcel distribution companies internationally.

The Perfect Dock Leveller
The Stertil Dock Products mini-levellers are ideal where the height differences between warehouse floor and vehicle floor are minimal as in most cases with parcel distribution hubs using city vans and other min-buses. The mini levellers have the same high safety levels as other dock levellers and guarantee a speedy and time-effective solution.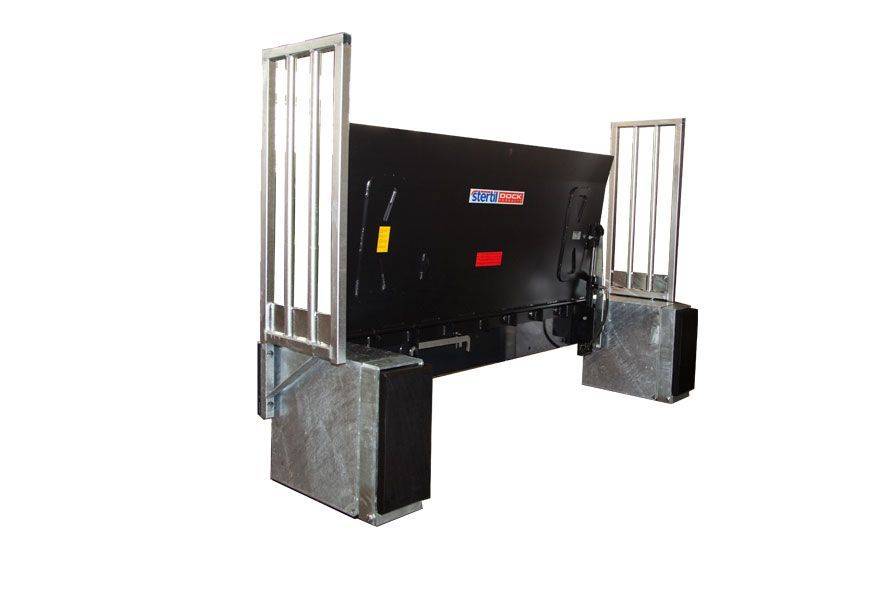 EDGEDOCK – For Maximum safety and security, the EDGEDOCK provides 500 mm safety distance between the docked vehicle and the mini leveller.
The EDGEDOCK is also operated by one control push button. Thanks to the compact modular design, easy installation and maintenance is assured with the EDGEDOCK
Compact modular design with a dynamic capacity of 6t
Easy installation and maintenance
LA/HA Series – The special open hinge lipconstruction is so strong that Stertil Dock Products provide a lifetime guarantee for this component. The LA-/HA-series have a dynamic capacity of 6,000 kg. The LA/HA is available in two options: the LA which is manually operated or HA hydraulically operated with a single- button control box.
The mini levellers are high effective quality products economically priced and more ergonomical compared to dock-plates LA/HA series offer more advantages compared to dock plates.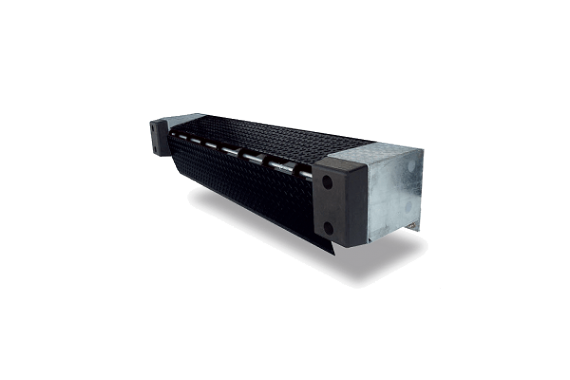 WSTP Hybrid Van Shelter
The WSTP Van Hybrid shelter is specifically developped for the Courier & Parcel Service industry. The shelter provides perfect docking for a wide range of parcel vans such as, the Mercedes Sprinter, VW crafter and many more.The WSTP Van Hybrid shelter makes it possible to dock city-vans with door openings of 180 degrees, which is not possible with standard shelters. The sides panels are made from a soft but strong foam, preventing vehicle damage and offering a perfect seal. With the special WSTP roof, the distribution centre is protected against wind and rain and there is a camera in the top cushions.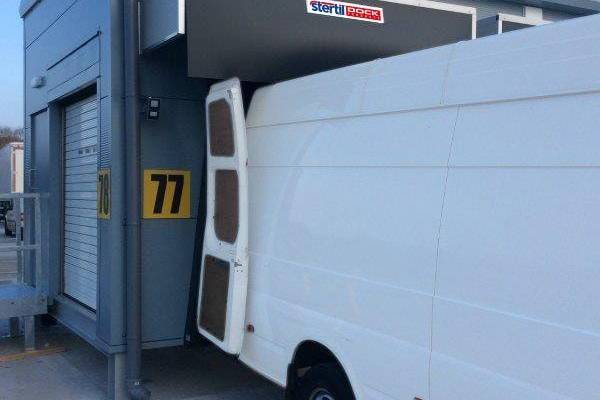 The features of the Stertil WSTP Van Hybrid Shelter:
Special recess in the shelter top cushion for cameras.
Open aspect of shelter allows full visibility for driver
Optional reinforced side pads with wear pleats for extra durability.
For Parcel Distribution Centres the WSTP Van Hybrid Shelter can be standardly supplied with the Cube-Folding Door, this door provides a clean and compact installation without ceiling rails.
TOP OF THE CLASS FOR ON-LINE PARCEL & VAN DELIVERY COMPANIES